The past two weeks Joe and I have centered our theme for preschool on dragons and castles. We read lots of books, made a couple dragon crafts, and then for our grand finale I found an awesome
castle
I wanted us to make!
I quickly realized this was not going to be a project for mom, but more suited for Dad:-). I got as far as cutting out the drawbridge and several windows on the main structure and that was it. I turned the rest over to Jamie. He, Hanna and Joe had fun making this over the weekend.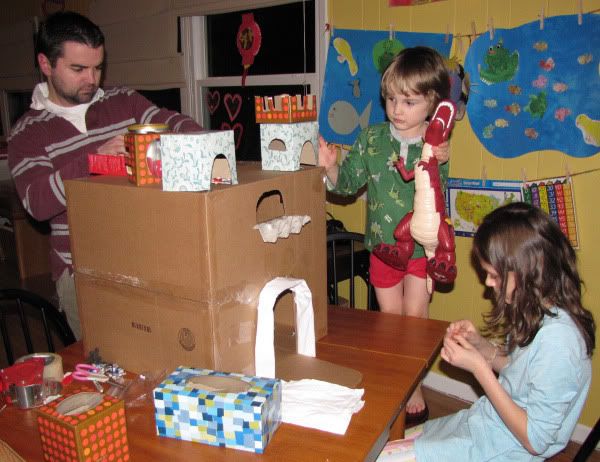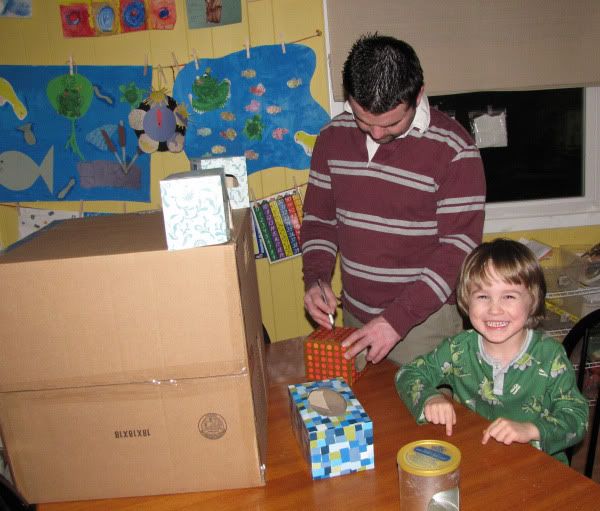 Joe was very excited to see that his dragon fit perfectly through the drawbridge door.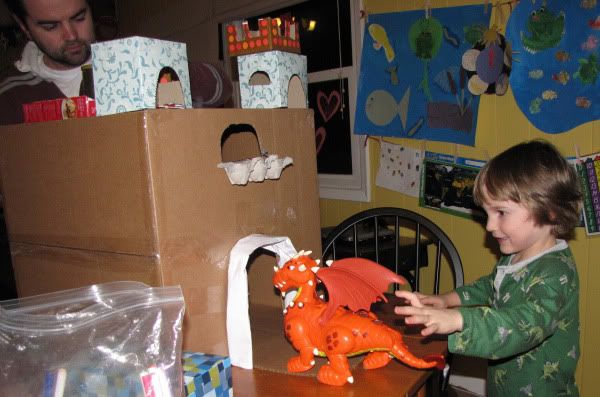 Hanna painted it the last couple days. She even sponge painted a few bricks on it randomly.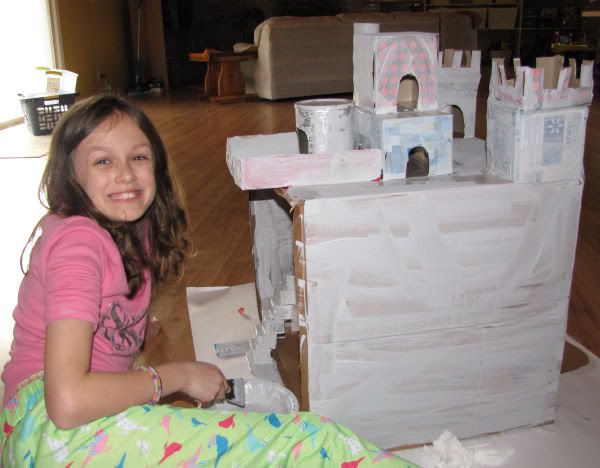 Today they were able to try it out.

It was a hit! I am so glad I found this and we stuck to it and got it finished. I know it will be played with over and over again! Here are a few pictures of it.

The back: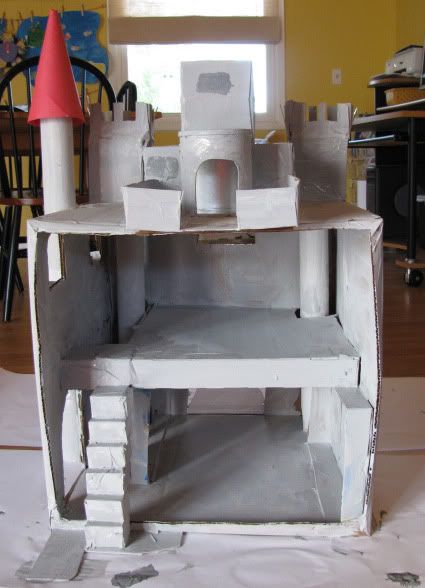 The front:

The sides:

The top--this is where the secret compartments and chutes are: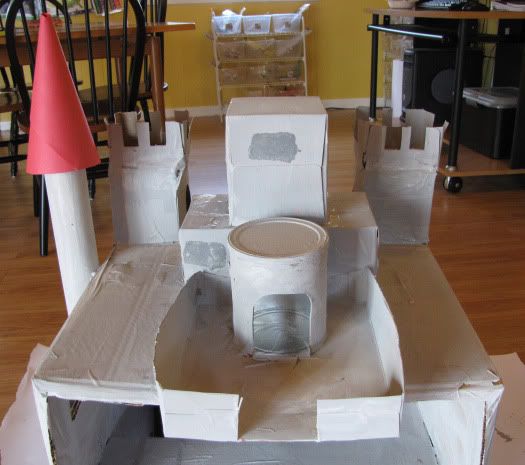 I think this may be the coolest craft type thing we've made so far! The kids LOVE it! I have been saving all sorts of cardboard boxes, snack containers, TP rolls--any and everything that I think we may need for various crafts. It finally paid off!