Today Hanna had a zoo class. I really enjoy taking the kids one-on-one to their zoo classes. I am excited that Jack will get to start little classes of his own after he turns 2 mid-March. Hanna and I were both happy to get out alone together today and had a fun time.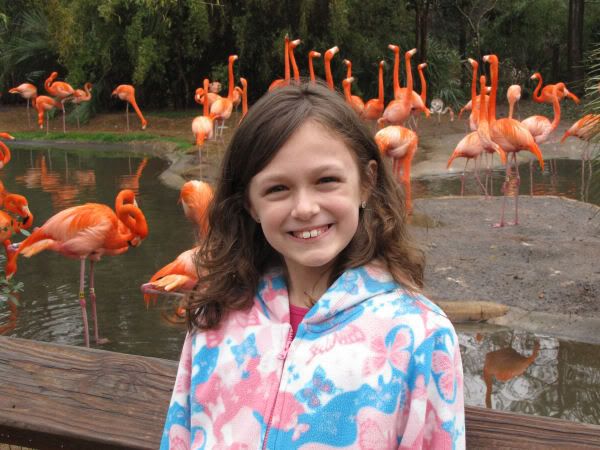 Her class was about symbiotic relationships--commensalism, parasitism, mutualism. OK, I had no idea what this stuff was. The class got started and the teacher started off by asking the kids if they knew what any of the above mentioned topics (she had them written on the dry erase board) meant. I was totally shocked to see Hanna raise her hand. I immediately thought, hmmm, I bet she hasn't got a clue--wonder what she'll say. I was blown away when she not only answered, but knew every single thing, and in depth. She continued to answer question after question voluntarily throughout the entire class. I have to add, she was the only one in the class to know the answers--yes, this was a super proud mama moment for me!


This class was exclusively for homeschoolers. After class, the teacher walked up and said to Hanna, "You are really on top of your stuff, I didn't learn these things until college Biology." She then looked at me and said, "You are a great teacher." I had to tell her the truth, so I said, "I didn't even know she knew any of this, but I am so proud of her." Hanna went on to tell us that she learned all of it in her Apologia Science this year.


This was music to my ears and so reassuring. I have wondered so often throughout this school year if she was truly retaining all that she reads and studies. Most of Hanna's subjects/curriculums are taught to the student, meaning I don't teach them. She reads, takes notes, makes portfolios, does projects and various hands-on activities to learn the material. We don't do many tests and so forth, so I've wondered so many times if I've chosen the right style of learning, and a million other things I've questioned as well. I will no longer question the style of learning I've chosen for our homeschool. I know now that tests, grades are not the only way to go. I am so happy to know Hanna is learning and that our hands-on, notebooking style is working because we LOVE it!


Among some of the critters the kids got to handle and study in today's class was a giant millipede. Everything from today's class was centered around Madagascar, Africa.


After class we looked around at a few of the animals that were on our way back to the van. It was cold and raining today, so we didn't get to explore the zoo entirely. We checked in on our koalas. Mama and baby were snugged up together napping.


The baboons were cleaning each other. I rarely see them like this, so I thought it was a neat picture to get.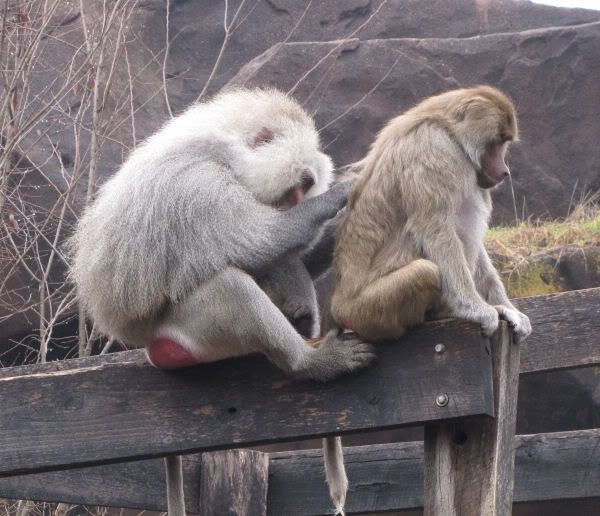 We stopped in at the penguin house. Hanna watched the penguins diving and zipping through the water for quite some time. They were moving faster than I've ever seen them move today.


Hanna is looking forward to her next zoo class which will be in the Botanical Gardens of our zoo. Since she is studying Botany right now in her Apologia Science this should fit perfectly.


We both enjoyed our time out today. These zoo trips with the kids are so much fun, and I LOVE each of them! I am so thankful my mom is able and willing to watch the other kids so that I can make these trips special one-on-one times.